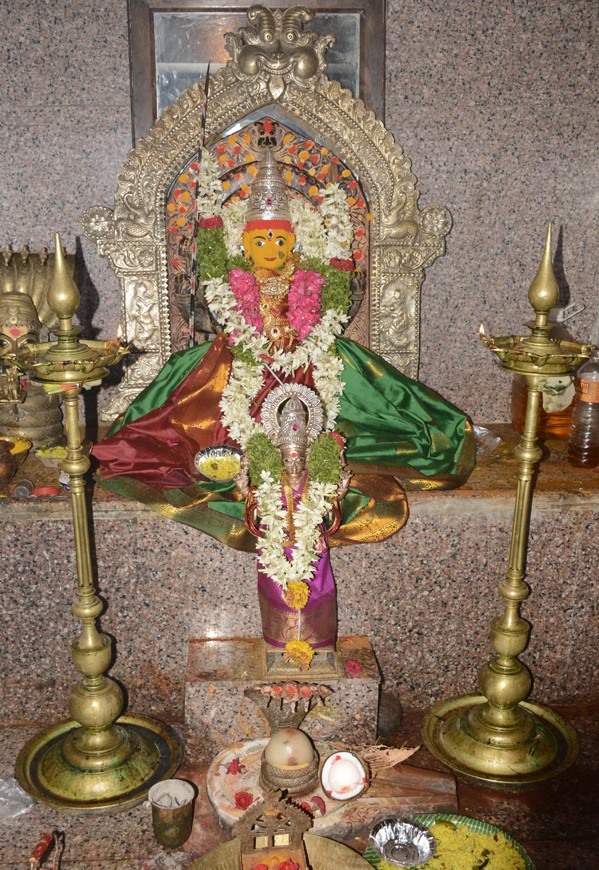 Sri Kalika Devi Ammavaru
H.No: 9-3-798 to 801, Rezimental Bazar Secunderabad-500025, Telangana State, INDIA
Temple Registered under Endowments Rc.No:A2/1400/2019
---
---
Watch Our Temple History
READ ABOUT OUR TEMPLE
The Sri Kalika Devi temple also known as the Mahamaya Kalika Saunsthan is dedicated to Goddess Kalikadevi. It is situated at Rezimental Bazar in the city of Secunderabad of Telangana State, INDIA.

The presiding deity of the Kalika Devi temple is Kalika Devi or Shanthi Swaroopini worshipped in the form of Mahamaya which is known to be a fierce form of Goddess Durga. The temple is known to be an important monument among the places of worship in Telangana State.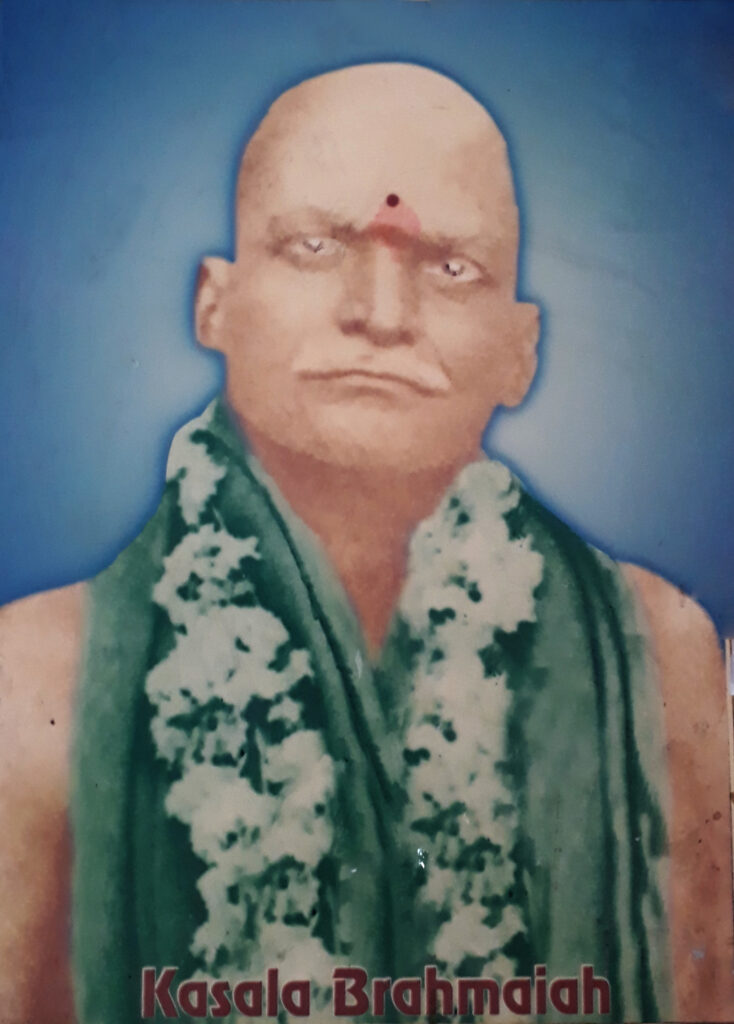 Temple is established by Late Kasala Brahmaiah around 18th Century with his own funds, while trading in his business of Kanchari articles the goddess Kalika Devi came in front to him blessed him to construct a temple and disappeared by leaving the statue.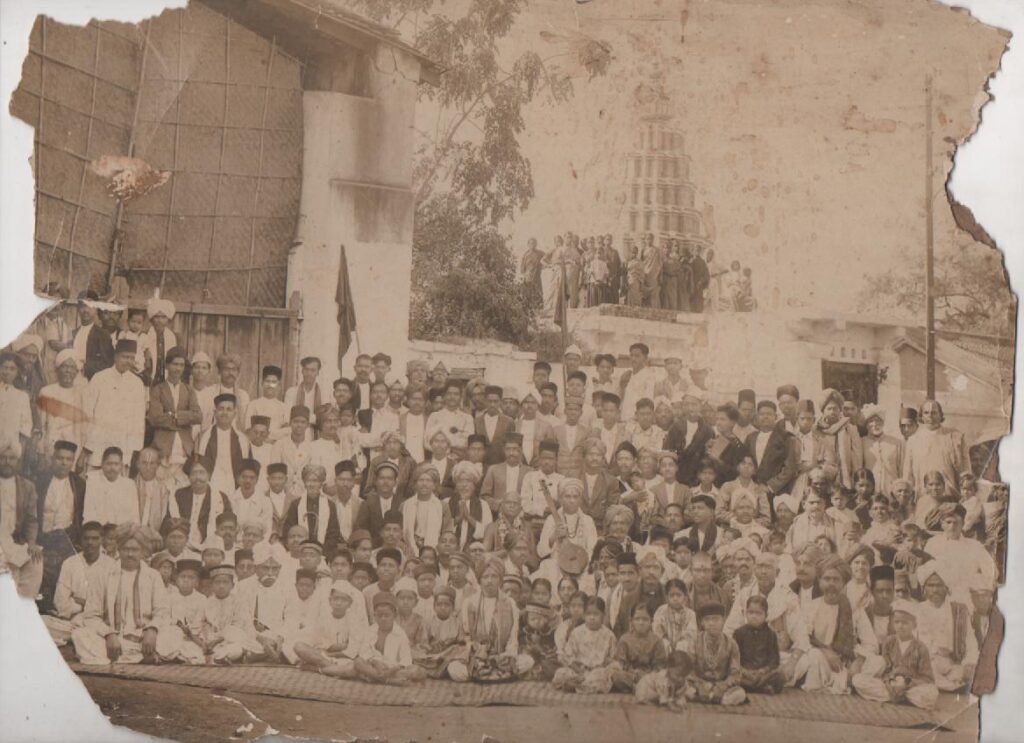 As Kasala Brahmaiah belongs to Vishwakarma Varna(also known as Vishwabrahmin / Brahmins) describes a Brahmin Varna of India who are descendants of Lord Vishwakarma and they are a varna of engineers, architects, sculptors, temple builders and artists. The term is applied to five sub-varnas; blacksmiths, carpenters, coppersmiths, goldsmiths and sculptors.
After Kasala Brahmaiah death the Grandson Late Dr. Kasala Ramabrahmam and later his family members looking after the temple as founder trustees.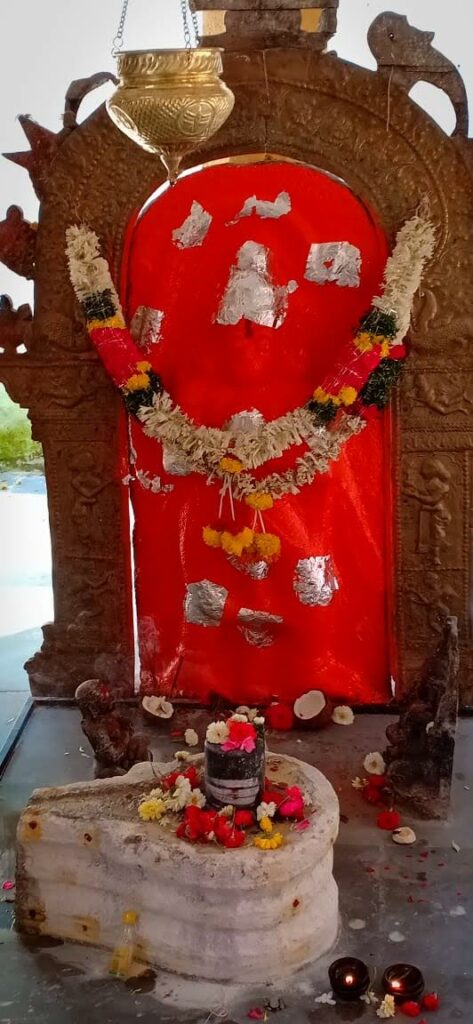 The Kalika Devi temple is a unique structure that has a blend of fine sculpture and architectural designs and also has a Kalasham on the top of the dome. The temple also has a stage where one can witness some dramas and other activities that are held during the festive occasions.

The Mahamaya Kalika In the inner shrine one will see the image of Goddess Kali of main idol in the sanctorum is considered a masterpiece of the Kalikadevi sculptures. Opposite to it Hanuman idol praising with folded hands as namaskara to Kalika Devi to be in Shanthi and Bless us, And in between there is Shivalingam and Sri Chakram.
The temple is being more different when compared to all other Kalikadevi temples, the festivals celebrated at the Kalika Devi temple are Mahashivaratri, Hanuman Jayanthi and Navarathri (Dussera).
Navarathri festival is celebrated all the 10 Days with auspicious pooja first 3 days to Goddess Sri Gnana Saraswathi, next 3 days to Goddess Sri Mahalakshmi and another 3 Days to Goddess Parvathi (Durgadevi) and at Last 10th Day as Vijaya Dashami a RATHOSTAVAM (Chariot Parade) is celebrated with in Secunderabad City.
Temple Location on Map
---
---